Pressure Cleaning Willow Vale
Pressure Wash Co are experienced High pressure cleaning specialists in Willow Vale. We specialise in all aspects of commercial and residential Pressure cleaning service in Willow Vale. We provide high-quality cleaning services at best price.
Pressure cleaning Willow Vale is a new and specialised way for cleaning services to carry out exterior surface cleaning. The cleaners of the cleaning services usually clean by pressure washing in Willow Vale, water blasting, or hydro cleaning. This type of pressure cleaning can be used on surfaces such as brick and even on the driveway.
We provide all commercial high pressure cleaning services like..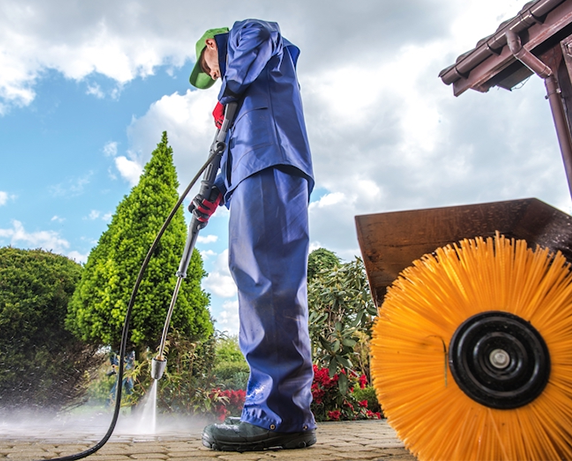 Tennis Court Cleaning
storefront-cleaning
Sealing – Gold Coast
parking-lot-garage-cleaning
And all residential high pressure cleaning services like..
Exterior House Cleaning
Roof Cleaning
Driveway Cleaning
Concrete / Driveway / High / Low Pressure Cleaning & Sealing Willow Vale
Pressure washing is not just for commercial spaces but house cleaning too can make use of pressure cleaning service in Willow Vale. Water blasting and hydro cleaning is especially useful for homeowners in Willow Vale because the cleaners can clean dirt, grime, stains, and lodged particles from outdoor areas. Outdoor areas are more susceptible to develop build-up such as moss, dust, algae, mould etc. and commercial spaces like construction sites can face all the more accumulation of unwanted substances.
House Washing / Roof Pressure Cleaning / Car Park Cleaning / Storefront Cleaning Willow Vale
Therefore, undertaking and appointing a cleaning service in Willow Vale who have a team of pressure cleaners for pressure cleaning is advisable. Pressure cleaners are well-versed in their duties and moreover, pressure cleaning Willow Vale is not a task for anyone and everyone. It requires the right skill, tools, and equipment to carry out the task.
Experienced and Licensed Pressure Cleaning In Willow Vale
This might seem like something new and you may not know the purpose of it, but once you use the team and services of Pressure Wash Co in Willow Vale, you will be left amazed. The sole reason being, the outdoor area will just not look the same again, the smallest of particles which have been lodged in will be instantly eliminated. It's quite fascinating, in fact, it's best that you use our services once for yourself to know better what pressure cleaning is capable of and moreover, our staff and their skills.
Range of Service we provide include tennis Court Cleaning, storefront cleaning, sealing, parking lot cleaning, garage cleaning, exterior House Cleaning, Roof Cleaning, Driveway Cleaning in and around Willow Vale.
Why, it's easy to contact Pressure Wash Co in Willow Vale call us and you will get straight to where you need to be!
You may speak to Pressure Wash Co at 0401 783 783. Or write in to info@pressurewashco.com.au.